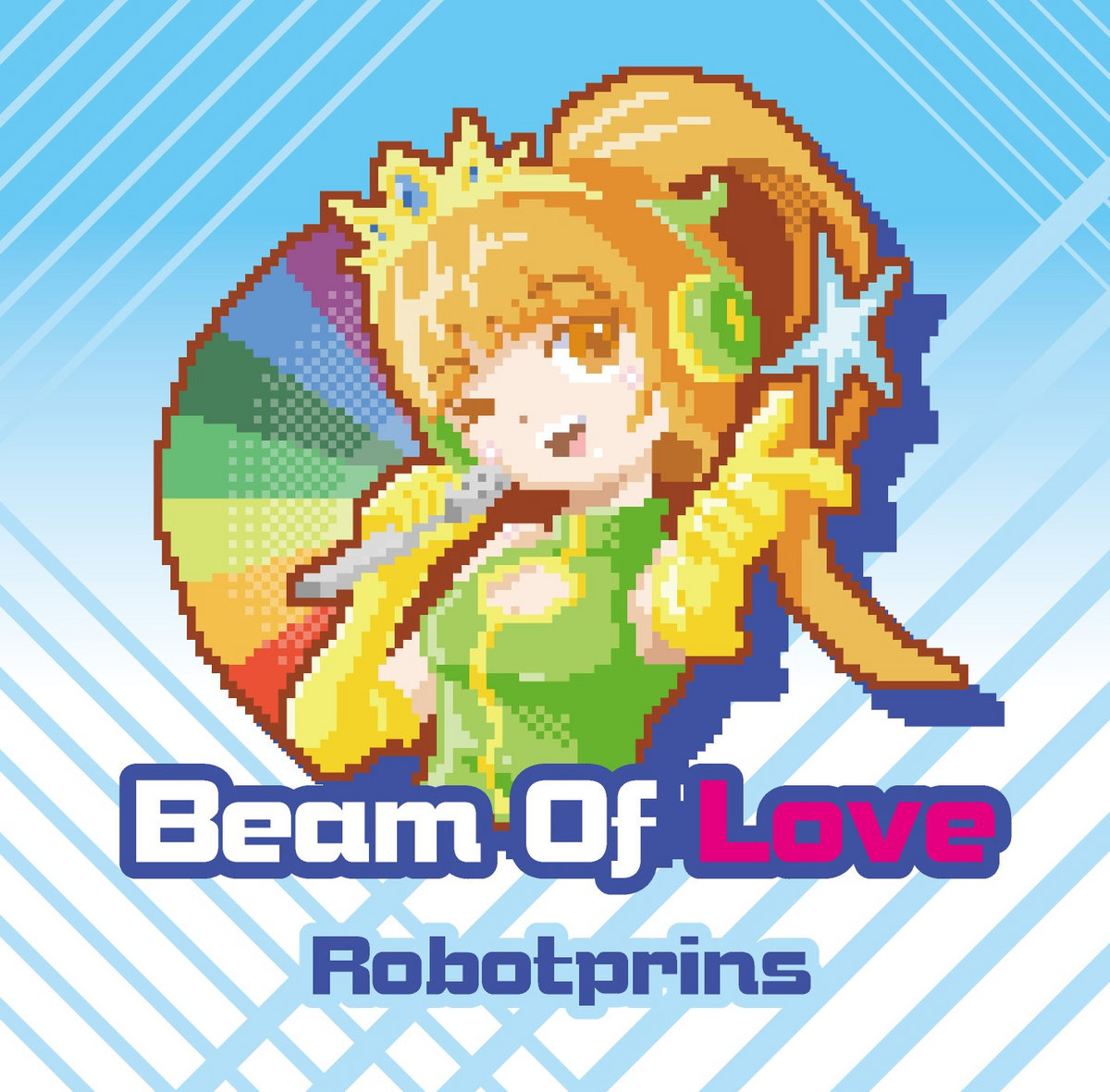 I had the very nice pleasure of meeting Robotprins back in 2017 when I was in Japan for Squaresounds Tokyo. Originally from Sweden but now residing in Japan, Robotprins' music is blend of nes style chiptunes against wild and fancy guitar skills. I'll be looking at his latest release, 'Beam Of Love', an EP consisting of two tracks.
The main focus of 'Beam Of Love' is evidently its title track, and is a collaboration between 'Robotprins' and 'Yurika'. The guitar, programming and lyrics have been crafted by 'Robotprins', with 'Yurika' lending her vocals to the track.
'Beam Of Love' begins with 'Robotprins' delivers a tangy, solid guitar riff. This serves as main driving force for the track and is handled by the guitar and nes music. As the guitar rolls forth, the chiptune programming takes shape, shimmering and shining. Its sound is both bright and powerful, and fits perfectly in the world J-pop. However, its main strength is how Robotprins' chipmusic compliments Yurika's vocals. It enboldens her voice, balancing the tone and harmonising it beautifully.
Speaking of, Yurika's vocals during 'Beam Of Love', she does a spectacular job throughout the whole track. Her singing really lends to the story; about Robotprincess getting reprogrammed by 'Ondman' and sent to fight 'Robotprins'. In order to restore 'Robotprincess' to her former self, 'Robotprins' must use the 'Beam Of Love'. Whilst the lyrics maybe quite out there for some, Yurika's voice really helps covey the quirkiness of Robotprins' story and further develop its charm.
'Beam Of Love' was a bright and beautifully crafted track that managed to bring some shine in what is now the middle autumn (or fall).
Robotprins
Bandcamp | twitter | Facebook | Soundcloud | Website