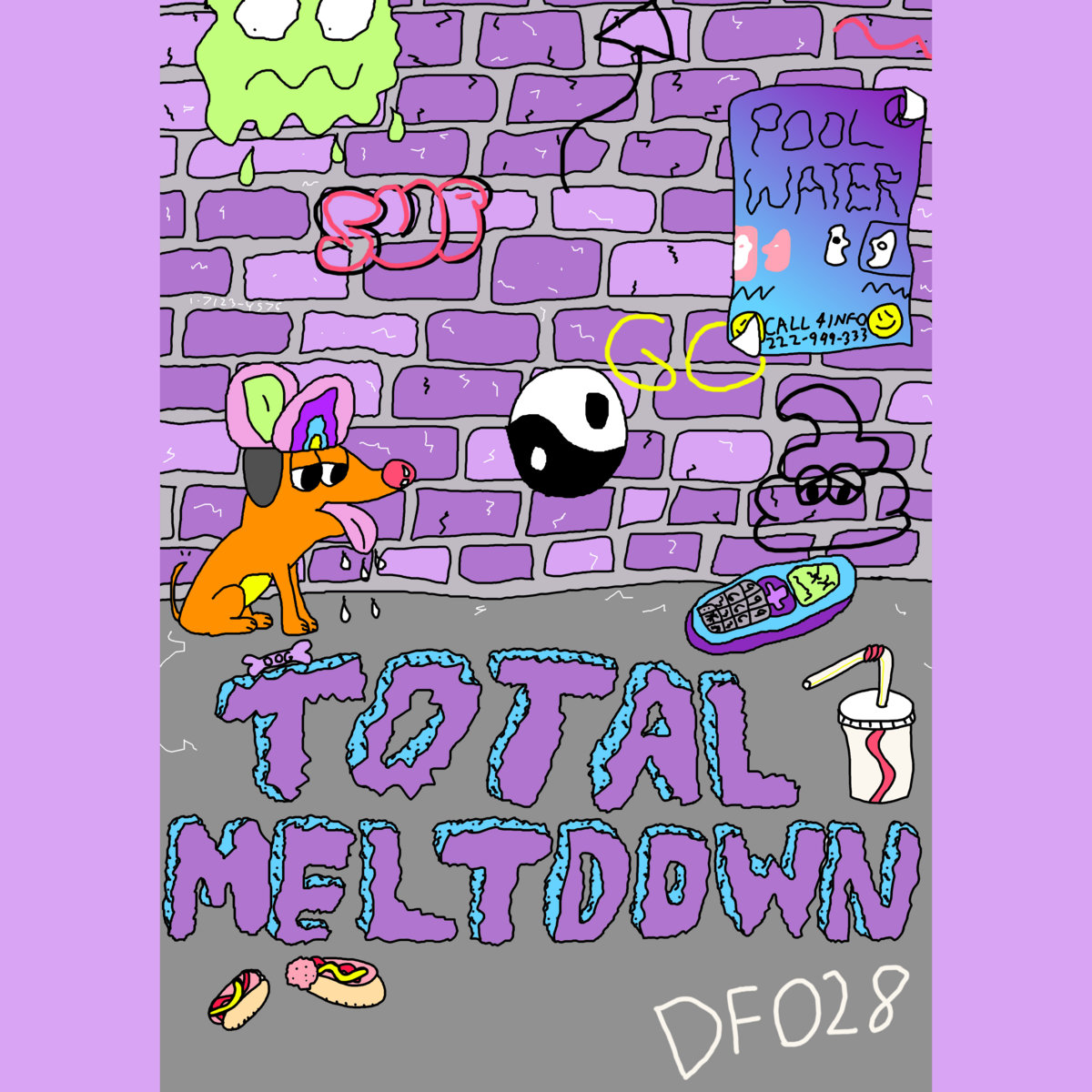 Instead of writing about chiptune, I thought I'd look into something a little more different. 'Total Meltdown' is the Acid House album from artist 'Pool water' and released with label, 'DataFruits'. I've been following the net label ever since they released Glooms' album, 'Vanilla Dome'. Whilst I found a lot of the releases were full of character, Pool water's 'Total Meltdown' was the one album that caught my attention.
Recently I've been getting into Acid House, going as far as to buying a Volca Bass to introduce into my music. Pioneered by madman experimenting with 'Roland TB 303', the aggressive sound really brings an edge to the music. Yet when I listened to 'Total Meltdown', it is evident that there is more to sink your teeth into than just acid bass.
This brings us to my pick track, 'No Way Back'. Whilst a majority of the tracks really focus on the funkiness of the bass, 'No Way Back', instead goes more into other areas. It works more on merging samples together whilst also focussing on the bass simultaneously. A good example of this can be heard at '2:00', where 'Pool water' constantly mashes a manipulated sample saying 'Jack Your Body'. As they're doing this, we still have the bass pumping along, providing a wet yet powerful line throughout. This part alone, gives 'No Way Back' a fantastic rhythm, which is both chaotic and funky.
Although 'No Way Back' is one of my favourites, there are plenty other tracks which are great! For instance 'Jack Your Body' or 'Let Your Feet Stomp' are both head nodders. In fact listen to Pool water's 'Total Meltdown' in one sitting; you're guaranteed to at least get into the funk a few times!
Other tracks to listen to:
'Jack Your Body' & 'Let Your Feet Stomp'
Poolwater
Bandcamp | twitter | Soundcloud
Datafruits
Bandcamp | Twitter | Facebook | Soundcloud