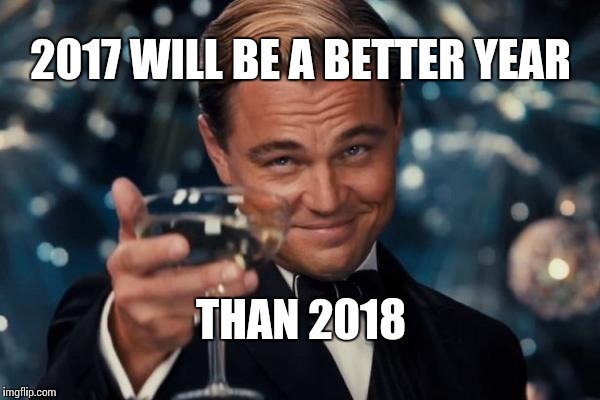 Well who'd have thought 2017 would've been an interesting year! Probably a lot of us considering Trump made office, but even more so for the chiptune genre. Although 2016 had a quite few notable tracks, 2017 has seen an explosion of new and awesome tunes to dive into. So without further ado, let's dive into it!
10 – Nuage De Lait – Pain Perdu (Bubu Remix)
We kick this countdown off with no.10 and I've already broken my own rules. I try not to include remixes or copies of songs, but this one by 'Bubu' was too good to pass up. Having already seen 'Bubu' play at 'Chip Bit Day' last year his music blew me away, so to hear this song sets a new precedent towards well produced LSDJ music. It's fantastic blend of music which fills the void that 'TREY FREY' has unfortunately left.
~Bubu~
Soundcloud | Facebook | Bandcamp | Twitter
9 – 2xAA – Delta
'Flow' by '2xAA' came out almost a year ago, but still it's making waves in the chiptune scene. Although you need to listen to the whole album to understand its beauty, Delta is a great example of how to really use 'Nanoloop' to create good music. Through its use of synthy bass, warm keys and melancholy lead, 'Delta' shows how create a groovy house track with great results.
~ 2xAA~
Bandcamp | Facebook | Soundcloud | Twitter | Website
8 – Monodeer – Particles
Coming out towards the end of the year, 'Particles' is the signature track off 'Monodeers' long anticipated album. With its sublime use of dubstep, humble volca beats hooked up to LSDJ, it's amazing end to an album which lives up to the hype it built up. Slow & sinister, Monodeer's 'Particles' is definitely deserves to be in the top 10 tracks of 2017.
~ Monodeer ~
7 – Chibi-Tech – Tense Max Beam
For No.6 we have 'Tense Max Beam' from the long awaited EP 'A mutal promise' by 'Chibi-Tech'. What makes this track insane is down to the fact it was made entirely on a NES, something we rarely hear people do (which is sad). Featuring a killer parts such as breakbeat drums & a screeching lead, 'Tense Max Beam' is a song that has made itself known throughout 2017 and is probably at the top of most people's favourite tracks of the year.
~ Chibi-Tech ~
6 – Roboctopus – Waste LAN
Using probably the most intense & craziest LSDJ programming techniques I've ever seen from an artist, no.7 is 'Waste LAN' by 'Roboctopus'. Just listening to this track, you can tell the amount of passion put into creating this song, making sure every little bit is absolutely spot on. What makes it even more on point is the fact that 'Waste LAN' uses two gameboys to give the impressive style you hear.
~ Roboctopus ~
5 – TRUTHR – Earth II
Back when 'TRUTHR' was released ,l 'Brandon L Hood of Chipwin', cited this track as one he could listen to all day. I second that. 'Earth II' by 'TRUTHR' (AKA 'Henry Homesweet') is soothing blend of all things 'Commodore 64' & 'Gameboy'. Earth II's main strength is its focus on sound & tone, going into realms of soundscape & chillwave. Because of this, almost every play through of 'Earth II' gives a feeling of euphoria, rarely heard from songs of any genre (let alone chiptune).
~ TRUTHR/Henry Homesweet ~
Website | Bandcamp | Soundcloud | Twitter | Facebook


4 – L-Tron & Rockman – Voyager pt1
No.4 is kinda of cheating. Technically released the very end of 2016, I never really got to listen to this track, -'Voyage pt I' by 'L-tron & Rockman'- till the literal beginning of 2017. That said, it's still a big track I constantly listen to even after over a year. It begins with one of the strongest introductions of this list, immediately feeling the pump of the beat created, before going into hysterics with the 'V cmd'. Being part of the house genre, 'Voyage pt I' is one of the few tracks which creatively pushes itself forward, constantly coming up with an addictive hook to keep you in the swing of things. Definitely one track I'll gladly allow in 2017!
~ L-tron ~
3 – DBOYD – Brightsided
I was quite late to the party with No.3, having forgotten all about DBOYD's album, 'Paradise'. This is all changed when I found out 'DBOYD' was playing 'Squaresounds Tokyo'. So I quickly dived into DBOYD's album 'Paradise', and became in love with its style and substance. 'Brightsided' is the standout out track off the album for me and my No.3, mainly because of DBOYD's hectic style, which shines more than anything off 'Paradise'. The constant go of its cheeky melodies really keeps mood up, almost as if you're at the center of a party. 'Brightsided' is definitely one song I didn't forget off my top 10 list.
~ DBOYD ~
2 – Chrome Cobra – Mocktail
I really had a hard time thinking what song I should pick off Chrome Cobra's album for my No.2. I knew he'd be my penulimate track of the list, but every one of the songs off Mobile Swarming could actually be there. In the end I chose 'Mocktail'. This was mainly because even though it's the longest track off the album, it makes the most effort to keep your attention. Everything from start to finish has been crafted perfectly; the bass, melody, sound of the drums; literally EVERYTHING! As with 'L-tron', 'Chrome Cobra' has been another artist that I've been constantly going back to.
~ Chrome Cobra ~
1 – Pain Perdu – Balsamique
Okay No.1. The 'piece de resistance' I if do say so myself. 'Pain Perdu' have been making huge waves through the chiptune scene for the last two years and in turn creating so much hype for the album that was to come. So naturally, when 'Nouvelle Lune' was released, it came with huge praise. There were quite a few standout tracks, however one that pricked my ears especially was the final song, 'Balsamique'. The melodies were spot on. The percussion was impeccable. The bass was killer. Everything was created to perfection and in doing so made my No.1 track of 2017. Well done guys!
~ Pain Perdu ~
Phew that's the end of that! I hope you liked my top 10 for 2017 and are looking forward to what 2018 holds for us. Perhaps an album from Kojin? Only time will tell, he has to get his arse in gear first!
If you want to follow for more chiptune music see below: